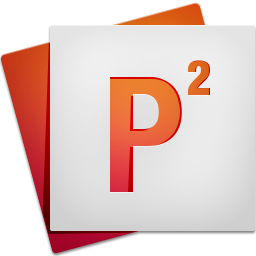 The first update in 2020 to Power Prompter – aptly named 2020.1 – comes with a much requested feature: Bookmarks.
Now you can drop bookmarks within your scripts and quickly jump to them. Power Prompter automatically creates keyboard shortcuts for each bookmark (CMD + [NUMBER]) so you can always quickly access your bookmarked locations.
Refer to our online help "Bookmarks" section for a more in-depth guide or just go and explore the new "Bookmarks" menu in the app. It's not that complicated to get up and running – but it's a huge boost to productivity.
We also adjusted the Touchpad sensitivity a little when it comes to performing scroll speed changes. Now you have finer control over scroll speed when using your Macbook's built-in Touchpad. If you'd like to have back the old sensitivity you can always adjust this setting in the "General" preferences under "Scroll Wheel Sensitivity".
Another change that's new in this version is that the editor won't be scrolling automatically when you engage teleprompting mode. This change has been made necessary to by macOS Catalina's new Text View which is more CPU hungry than previous iterations and could cause stuttering on even the newest and most powerful Macs. We hope Apple will fix the issue – but until then editor autoscrolling is disabled by default. But can be re-enabled via the "View -> Scroll editor during teleprompting" menu item.
The update is available now via either the app's auto-update feature or via the Mac App Store. The complete changelog can be found here.
---
Power Prompter is a modern teleprompter application for the Mac. Specially designed for small teams and solo content creators.