iPhone and iPad Remote Control
Once you have downloaded the iOS remote control app (link below) you can use it to remotely control a Power Prompter instance via either a local WiFi network or Bluetooth LE. The iOS remote app comes with its own manual that covers connection setup and trouble shooting.
Having said that Bluetooth LE should work out of the box (provided you enable Bluetooth both on your Mac and iOS device) while wifi usually offers a more stable connection but requires some setup (mostly making sure both devices are in the same network).
iOS Remote Control App Download Link
To download the iOS remote control app either scan this QR code or visit suborbital.io/ppr with your iPhone/iPad.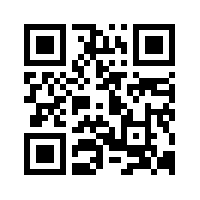 Both links will take you to the iOS App Store page for "Power Prompter Remote". Alternatively you can search directly for "Power Prompter Remote" in the App Store.
Fixing iOS to Mac Issues
If you encounter any problems with connection the iOS remote to your Mac please refer to the provided iOS app manual for detailed trouble shooting instructions.